Customized Mapping Services
Legacy Forest Management works directly with landowners in Wisconsin on a wide variety of forestry management services including customized mapping services (GIS). This is a specialty technical service that accurately accesses the resources on your land and provides you with valuable mapping information about exactly what is on your land and where it is located. We can develop a useful GIS, or Geographic Information System, that will provide you with exactly the information that you need about your property. Some of the most common custom mapping resources include: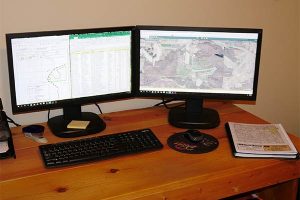 Forest / Woodlands Mapping
We can provide you with customized information about your piece of land, including an analysis of the resources in the forest, spatial distribution and an assessment of how climate change will impact your land in the coming years. You can use this forest mapping information to help you protect and conserve your land and plan for the future. Our team can help with this entire process and write a 25-50 year management plan that will guide you toward your goals for your land. We will work with you to understand these goals and can make specific recommendations so that you can maximize all of the incredible benefits of your Wisconsin land.
Food Plot Mapping
you are interested in attracting certain wildlife to your land and keeping them there, food plot mapping can be extremely beneficial. Our crew can survey your land and determine how best to attract the wildlife you are interested in and develop a food plot map that will be best suited for your needs. Whether you are looking to give wildlife a haven on your property for many years to come, improve the endangered status of a species, or if you are considering attracting certain wildlife for recreational purposes (like fishing or hunting), we can help. We understand the wildlife in the WI area and have specific experience with developing food plot mapping plans that are highly effective.
Trail Mapping
Many landowners enjoy exploring their property via trails. However, trails do not come with forest land, they must be mapped, then built and maintained. Trails need to be mapped out so that you can explore safely. We have the most up to date tools and equipment to map out trails of multiple lengths depending on exactly what you are looking for. Whether you are interested in a walking trail or one for running or biking, our custom trail mapping services can meet your needs.
Create a Forest Management Plan for your Property
We work with private landowners to ensure that the forests on their land are not just healthy now but can remain healthy for generations to come.  The place where the natural world and the modern world intersects requires a new approach—one based in science, education, and technology—to ensure the long-term health and viability of natural forest areas in and near urban, suburban, and residential areas.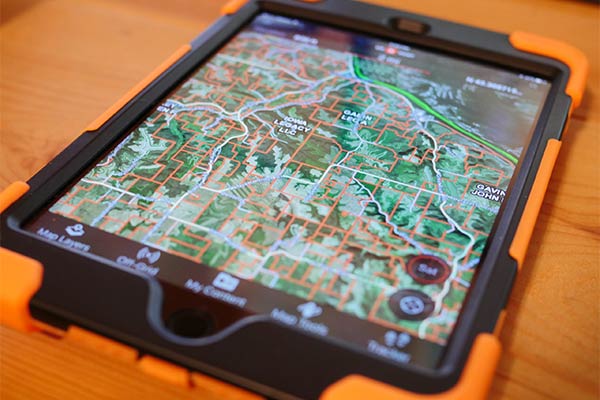 Our team's knowledge of forest systems is extensive. Not only do we possess the knowledge necessary to oversee the administration of the macro health of your forest land (which encompasses such wide-ranging concepts as law and philosophy), we also possess the micro knowledge to determine which specific trees are ready for harvest (which encompasses the science and technology needed for healthy forest maintenance). Knowledge of the macro and the micro, and all points in between, is necessary to ensuring the long-term health of your forest land.
For more information about our customized mapping services (GIS) or to speak wit[h our team about your Sparta, WI land, Book your discovery call with Legacy Forest Management today!